[ad_1]


Off Beat
"You just may be giving this miracle of a machine a fuller, newer life of use," the actor wrote in a letter to Cambridge Typewriter.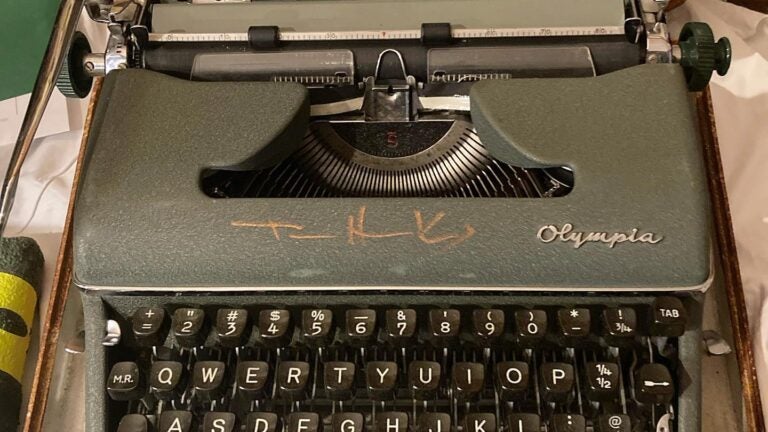 Tom Furrier didn't need to open the box to know what was inside the FedEx package that arrived at his shop, Cambridge Typewriter, Tuesday afternoon.
Someone had sent him a typewriter — that much was clear. But the Santa Monica, California return label was something of a mystery for the veteran typewriter store and repair shop owner.
"As soon as I opened up the top flaps, someone had put a golf bag towel with the Playtone [production company] logo on it," Furrier told Boston.com. "And the second I saw Playtone, I said, 'Oh my god, it's Tom Hanks; he sent me something.'"
Inside was an autographed Olympia SM4 typewriter from the early 1960s, as well as a letter from Hanks himself with an explanation.
"I am presenting you with this typewriter … to do with as you please," the Academy Award-winning actor wrote.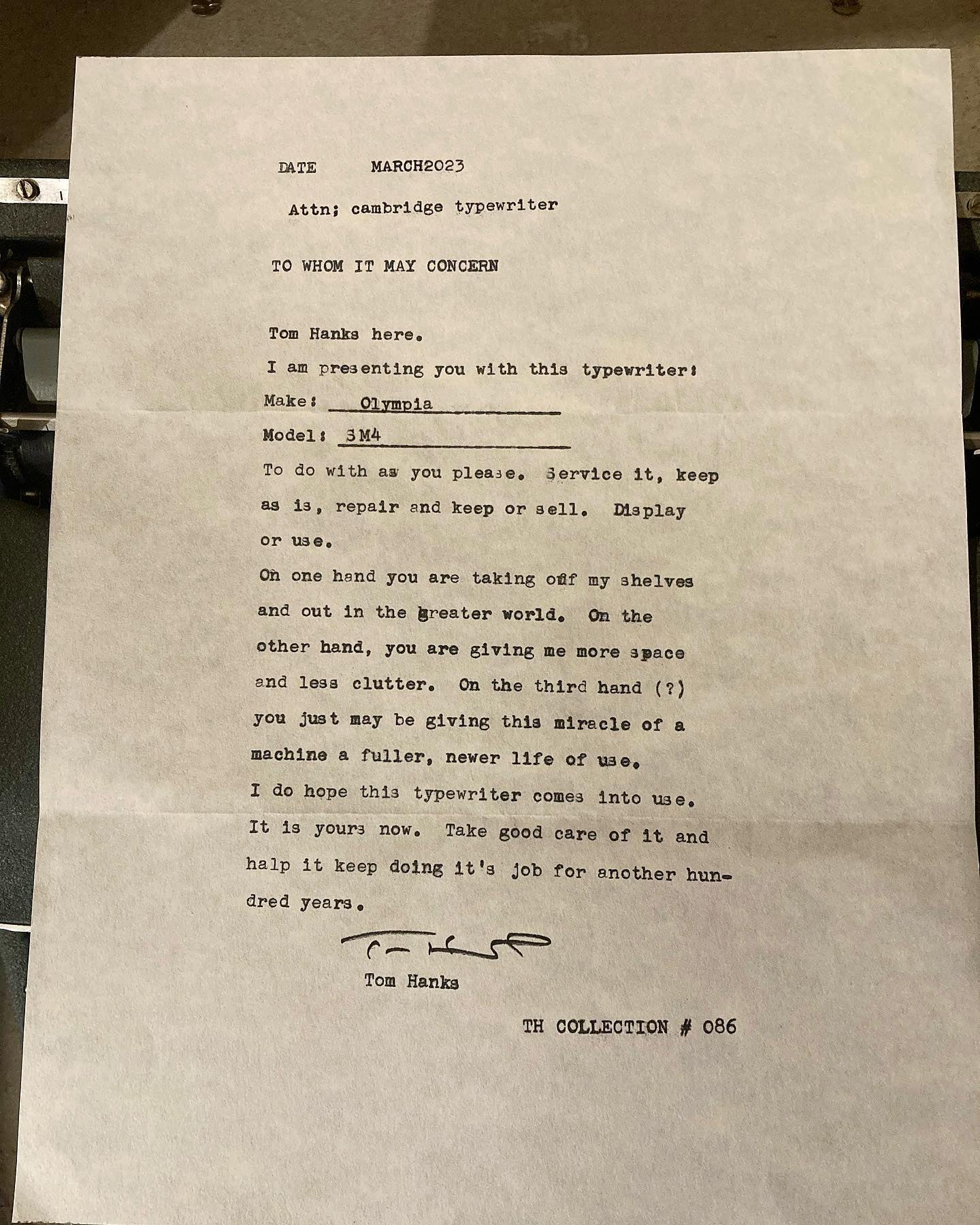 "On one hand you are taking off my shelves and out in the greater world. On the other hand, you are giving me more space and less clutter," Hanks continued. "On the third hand (?) you just may be giving this miracle of a machine a fuller, newer life of use." 
Hanks has made no secret of his love for typewriters, often sending the machines or typewriter-written letters to fans all over the world. His personal typewriter collection hovers around 250 machines in total, according to Far Out Magazine. 
"What thrills me about typewriters, is that they are meant to do one thing and one thing only and with the tiniest amount of effort, maintenance, it will last a thousand years," he told the London Literature Festival in 2017, per Far Out. 
"He has such a reputation for helping the typewriter community — a lot of us know him for his typewriter activism as much as for his acting these days," Furrier said. He added that he was "shocked" Hanks thought to include Cambridge Typewriter in his effort to pare down his inventory. 
Furrier said the German-made Olympia model is in fair condition and needs cleaning and some small repairs. The carrying case it was in had been stripped of its vinyl covering, leaving the wood bare.
"I was thinking it might be really neat if I sanded it nice and smooth, and then maybe see if I can find a local artist who could paint a really cool case, maybe some kind of Tom Hanks-themed painting or etching or something on the carrying case," Furrier said.
He plans to keep the typewriter for a bit before passing it on, either by selling or donating it.
"Being a typewriter shop owner, I could have hundreds and hundreds of machines in my collection, like some people do," he explained. "I don't like that; to me, that's a waste. I want machines to be out there, working. I want people using them."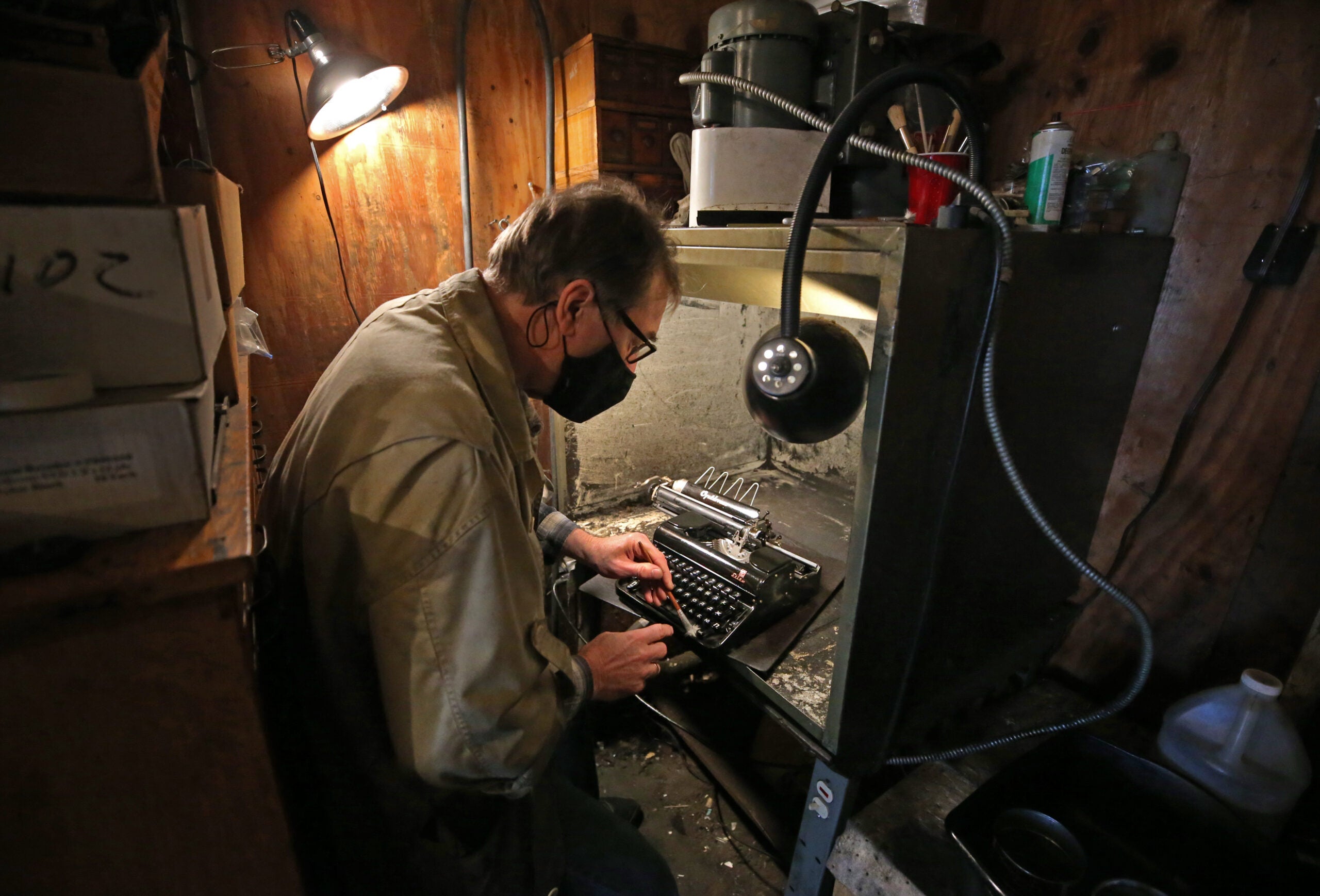 Furrier's involvement at Cambridge Typewriter — now located in Arlington — dates back 43 years. 
A forestry major in college who initially had dreams of becoming a ranger at a national park, he started working there at the behest of a friend, whose father was the shop's original owner.
Immediately, something clicked. 
"At the end of the very first day, this voice in my head said, 'This is it,'" Furrier recalled. 
In recent years, he said he's seen a surge of younger people — especially writers — visiting his shop, seeking the slower-paced, analog experience of using a typewriter. 
"We are a small but extremely busy typewriter repair shop, one of the last ones left in most of New England, actually," Furrier said. "And we have all kinds of neat things that happen here, yesterday being a real doozy."
Newsletter Signup
Stay up to date on all the latest news from Boston.com


[ad_2]

Source link